Tritoma in the bug world relates to a genus of beetles that are found around the globe.
Known as "Pleasing Fungus Beetles" they can be found grazing between the gills of gilled mushrooms.
Like the Tritoma (Torch Lily) flower, many species of tritoma beetle can have bright red and orange markings.
Tritoma bipustulata Fabricius, 1775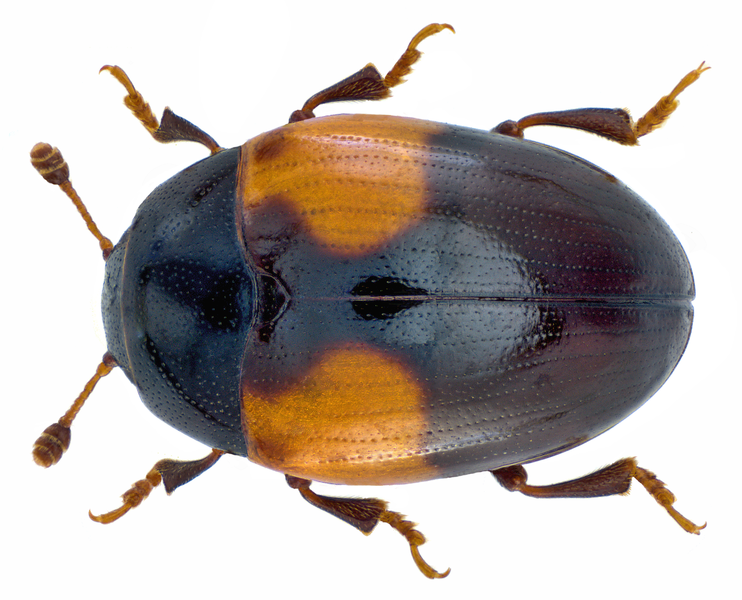 Kingdom: Animalia
Phylum: Arthropoda
Class: Insecta
Order: Coleoptera
Family: Erotylidae
Genus: Tritoma Fabricius, 1775
Species: Tritoma bipustulata Fabricius, 1775